Products
6FYDT-100 Maize Flour Mill Plant
Technical Parameters
Capacity

: 100 ton maize per 24 hours

Warehouse Dimension (L*W*H)

: 36x10x8m

Weight

: 75T

Power(kw)

: 245 kw

Voltage

: 380v
Description
This 100 MT Maize Flour Mill Plant is process raw maize or corn 100 tons per 24 hours, it's a steel structure type maize flour mill plant,instllation time only 30 days, we offer turnkey project, our technicians will guide installation and test running for the maize flour mill plant, after-sell service avilable oversea and China.
100 MT Maize Flour Mill Plant Techinical Datas:
1.Products variety: 1) Maize fine flour ,44 mesh,all through 400 micron 2) Maize germ and bran
2.Flour extraction rate:
1)Maize flour: 75~80%
2)Maize germ:20-25%
3.Used under: Voltage: 380V, Frequency: 50HZ, below an elevation of 1000m.
4. Workshop style and dimension: Triangle-framed workshop, with 36m long and10m wide, and 8.0m under the beam.
5 .product worker : operating artificer: 1-2 persons
carrying worker: 3 persons

100 MT Maize Flour Mill Plant Photos :
1. Cleaning conditioning section in Maize Flour Mill Plant:
In most cases, the raw materials delivered to the mills are not pure grains. Prior to their processing, foreign materials and other contaminants introduced during the harvest, transport and storage of the grain must be removed. The removal of such impurities guarantees the quality of the end products, by reducing ash content, specks, and factors influencing odor and flavor. Additionally, machine wear is reduced and their lifespan increased.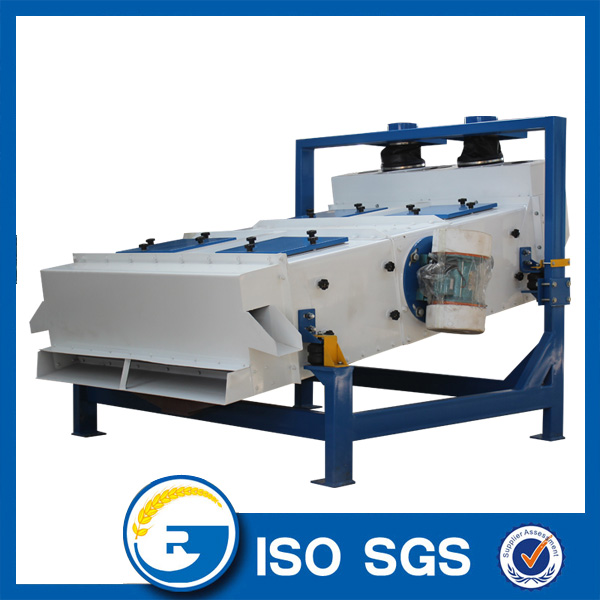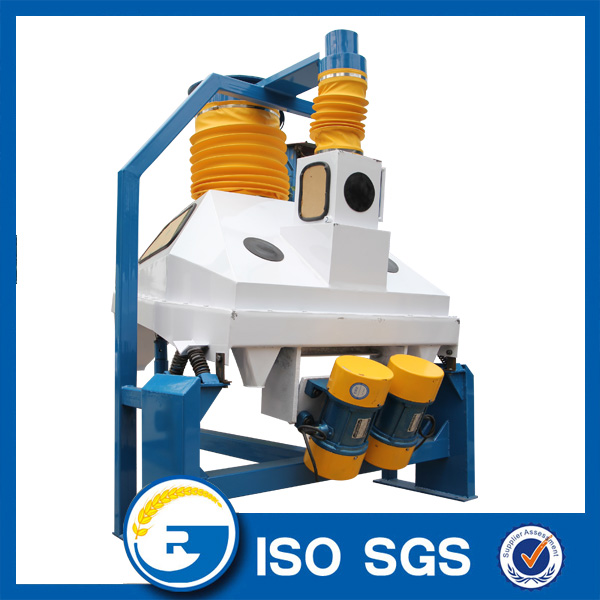 2. Milling Sifting section in Maize Flour Mill Plant :
Grinding the corn into flour, grits, meal different micron according to customers' requirement.
Also we adopt the sifter to classification and grading the flour.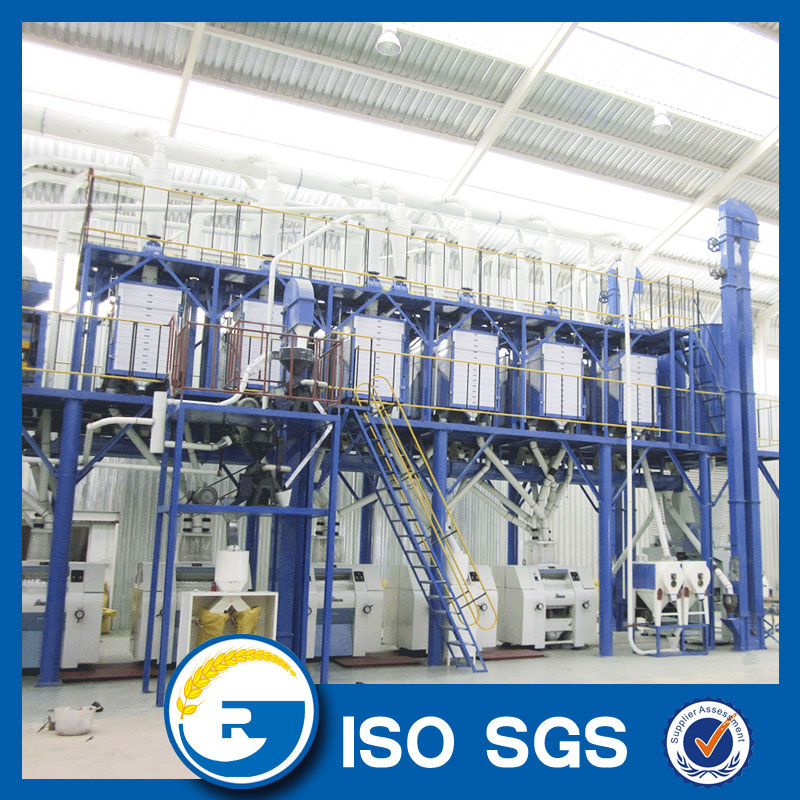 3. Weight Packing section in Maize Flour Mill Plant :
We adopt 10-25 kg / bag or 25-50 kg / bag for final product packages .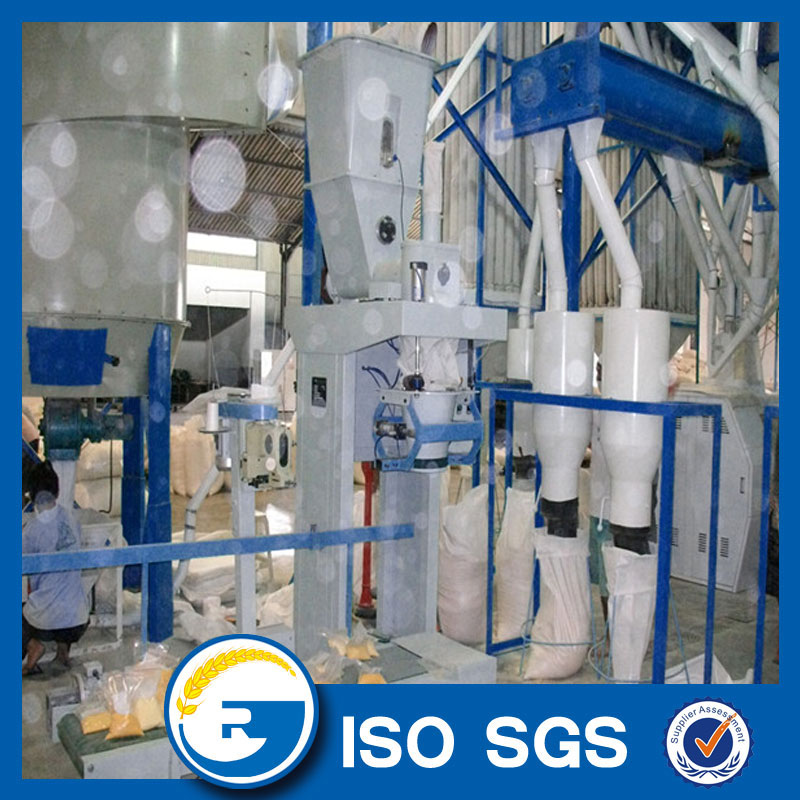 Related Products